On Saturday, October 22, Decor Nigeria hosted its third edition of The Emerging Designers Roundtable (EDR) discussion in collaboration with Design Week Lagos. This year's discussion had 14 participants including designers, architects and makers who brought the much needed energy and perspective to the roundtable.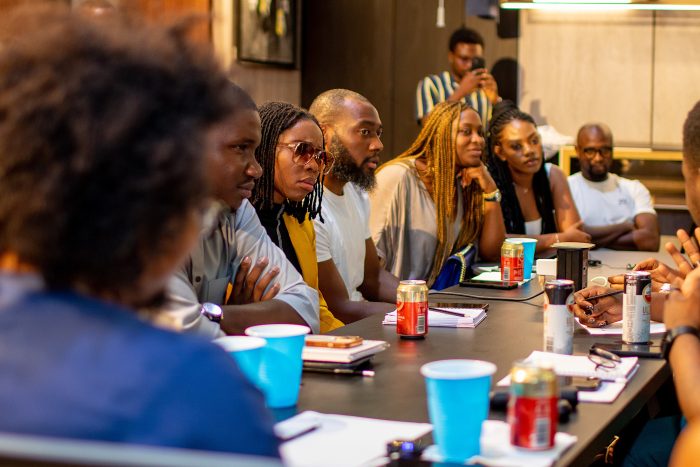 Banke Ajagunna, Founder of Decor Nigeria and the Emerging Designers Roundtable, explained that the EDR is a focused group discussion with industry stakeholders aimed at driving innovation and growth in the Interior design ecosystem.
At this year's event, we had Stefanie Adisa-Theuretzbacher, Founder of Studio Elementals and James Adisa, Founder of Adisa Design Studio to drive the conversation. Being a dynamic couple in the same industry, we invited them to talk about their partnership and how they navigate collaborating effectively.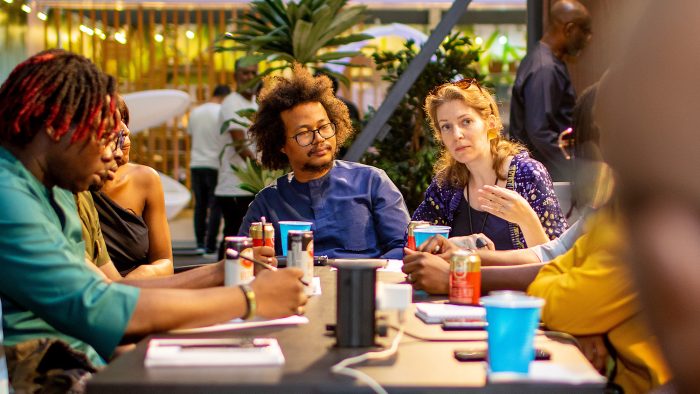 The pertinent question on everyone's mind was: What are the barriers to adoption of mutual collaboration in the ecosystem and how might we overcome them? Stefanie Adisa-Theuretzbacher opined that "mutual collaboration is about a give and take; it is not a situation of handing over jobs where one decides, and another executes." Stefanie goes further to say that accountability is one of the factors that drive collaboration; "you need to be accountable personally to be a good collaborator."
Effective collaboration between stakeholders is key to creating innovative solutions in our industry. The design space is ripe for disruption: the way we render services, the finished product; the way we approach commerce and industry; and I think collaboration is one way for us to bring about these positive changes.
Collaborating in Nigeria is different; you are affected by various issues like bad network, limited materials, lack of ownership mentality etc… Working together over a long period allows room for understanding and sync, says Stefanie. This also helps collaborators build trust overtime, adds Banke. Freda, CEO Panto Interiors, argues that "one voice" is essential for designers and architects to collaborate.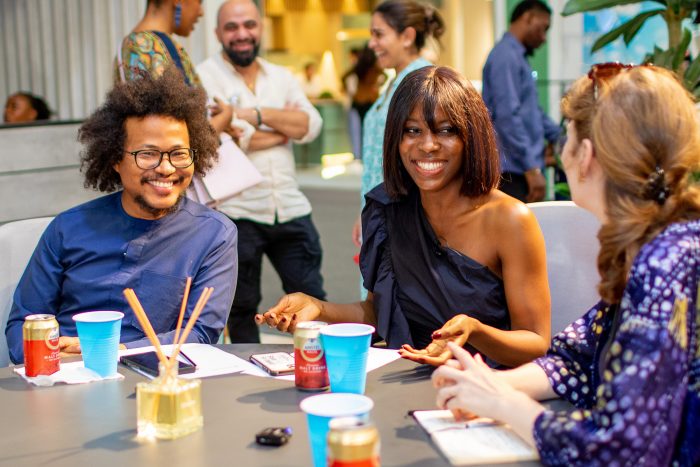 When posed the question: In your design partnership, how have you leveraged your strengths to create magic? James Adisa answered by stating the importance of role-sharing from the start of a project. Asking questions such as "In terms of strength, what is essential to deliver on this project?, What are the limitations?, helps collaborators know what is required of them." Stefanie adds that giving each other input also helps the process. She says "collaboration is not without friction, tension and disagreements, but that is normal and can help build a better working relationship."
Stefanie ends by saying the collaborative relationship is not a walk in the park, especially in our industry, and it is the task of everyone involved to find out whether ideas align before deciding to work together.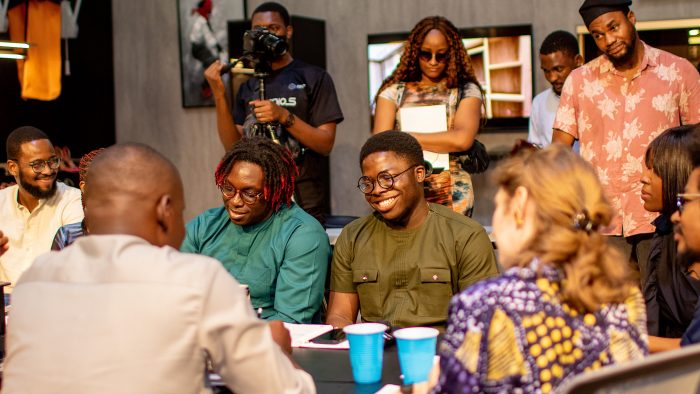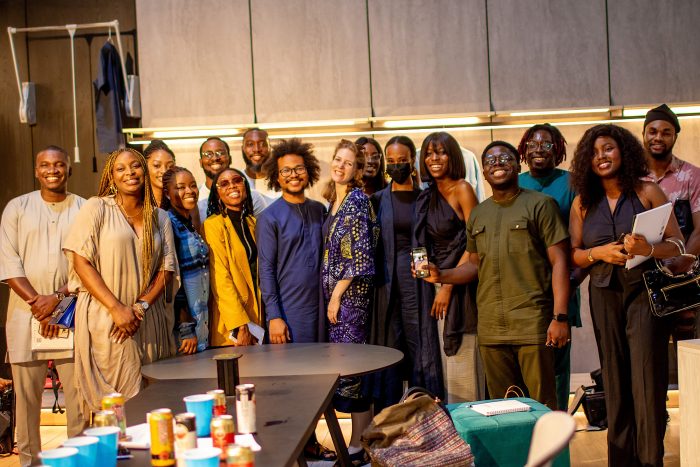 The end!
We would like to express our sincerest gratitude to the team at WoodStyles, who allowed us to hijack their exhibition stand. Special thanks to our discussants and the attendees for contributing to this year's discussion and to Design Week Lagos for this collaboration and an excellent opportunity to have engaging and essential conversations.
Emerging Designers Roundtable has some exciting news coming soon! Follow us on Instagram @emergingdesignersroundtable for more information.
Emerging designers roundtable is brought to you by Decor Nigeria. Please reach out to us for collaborations at: design@decor.ng