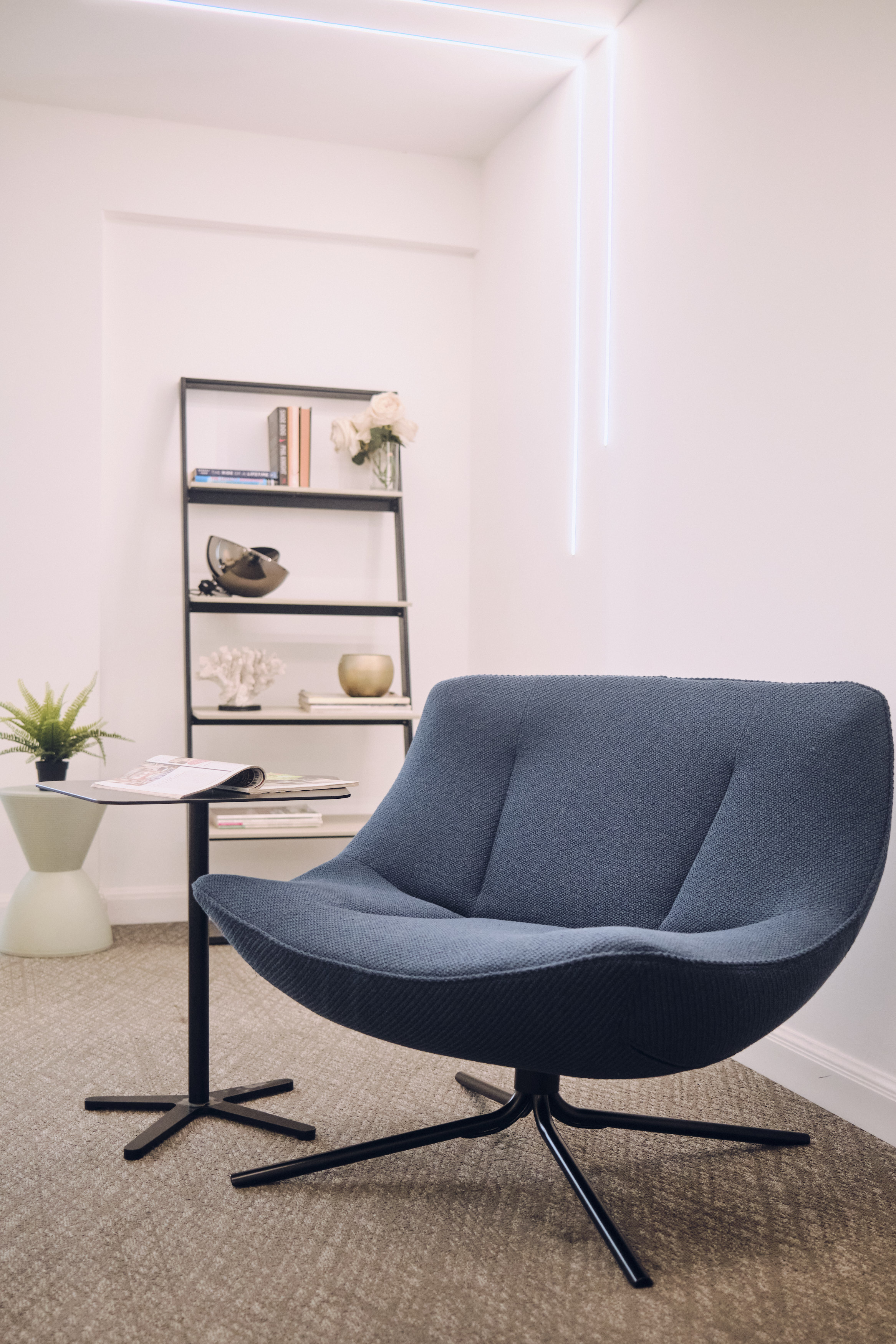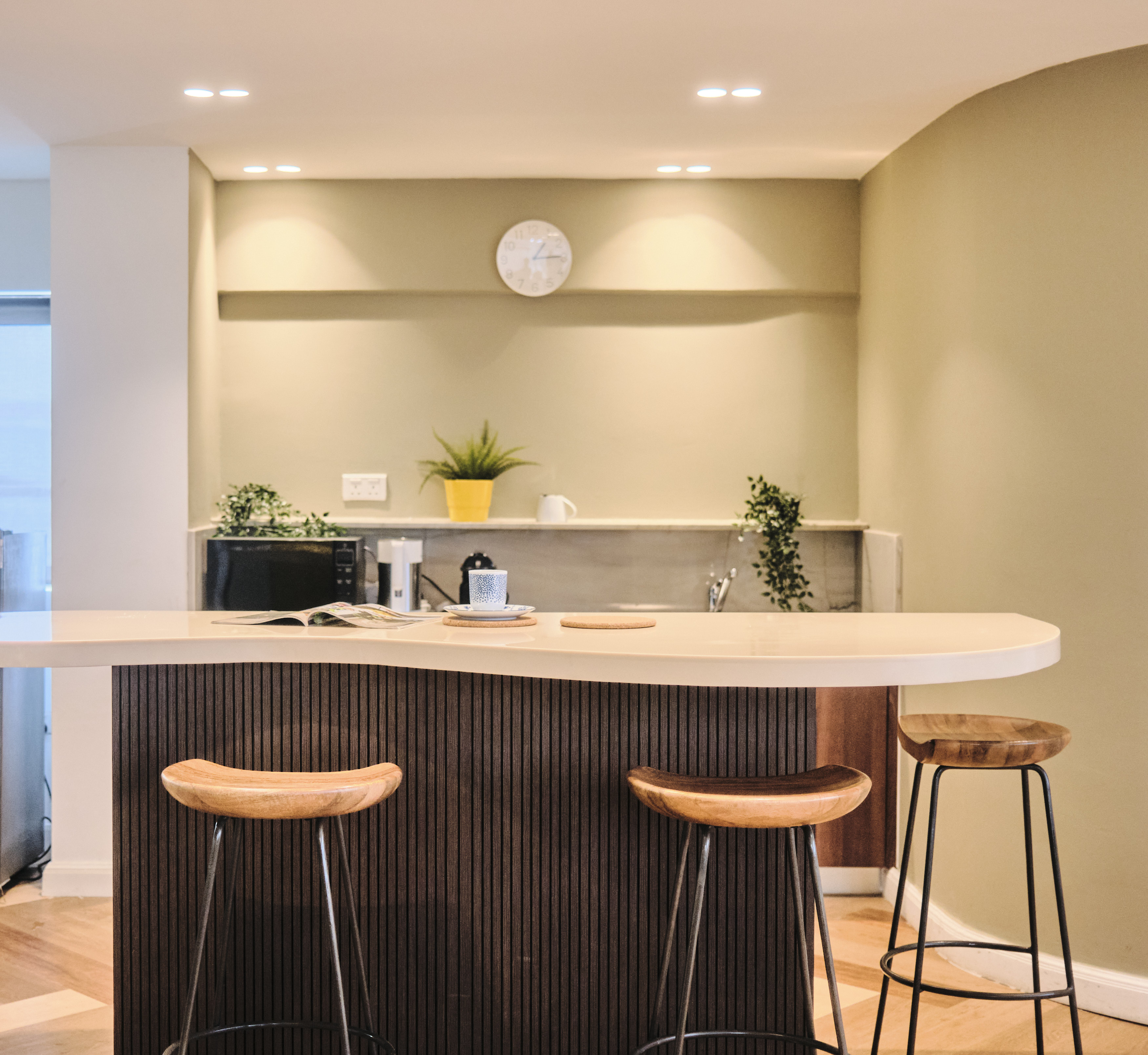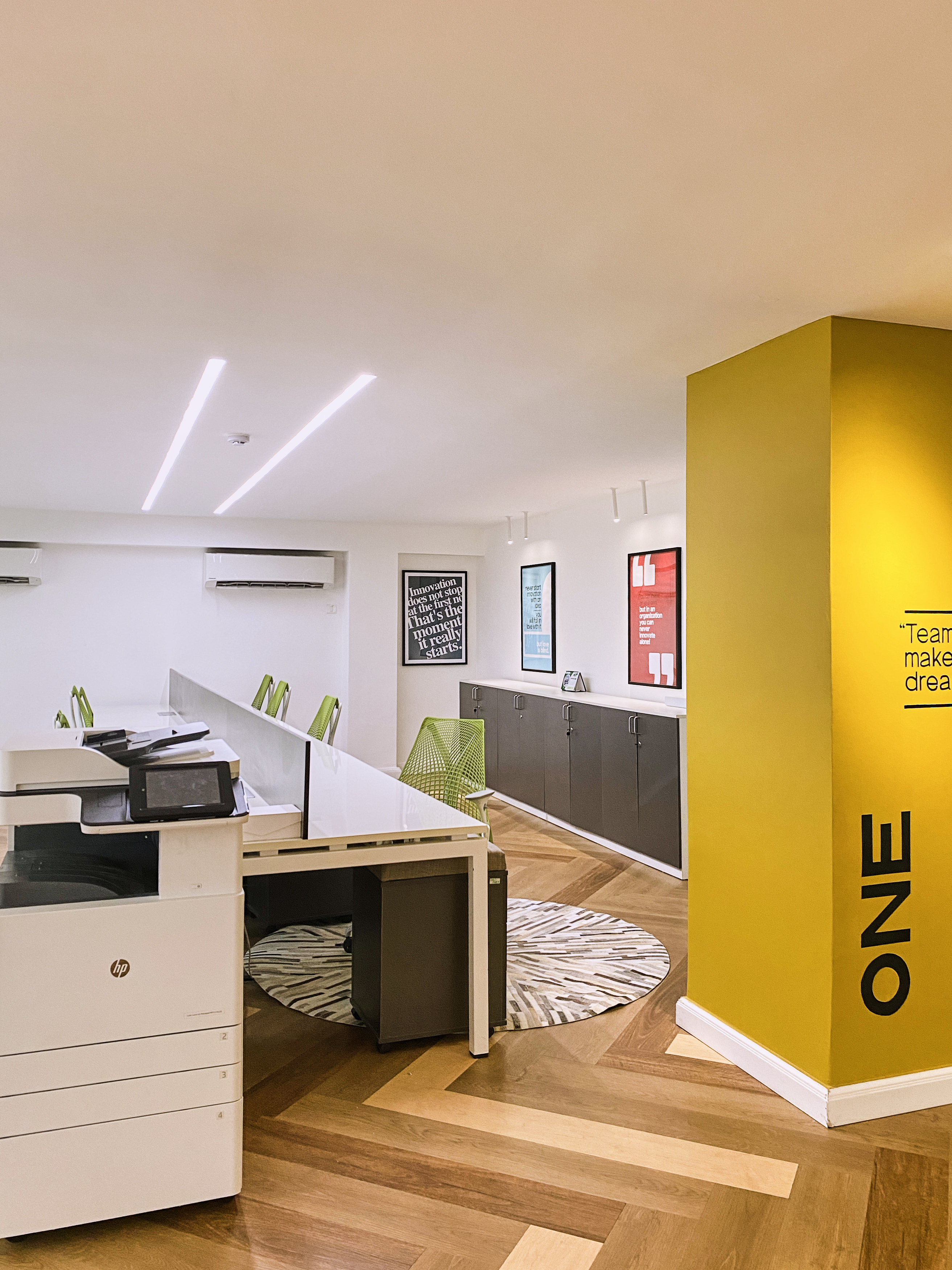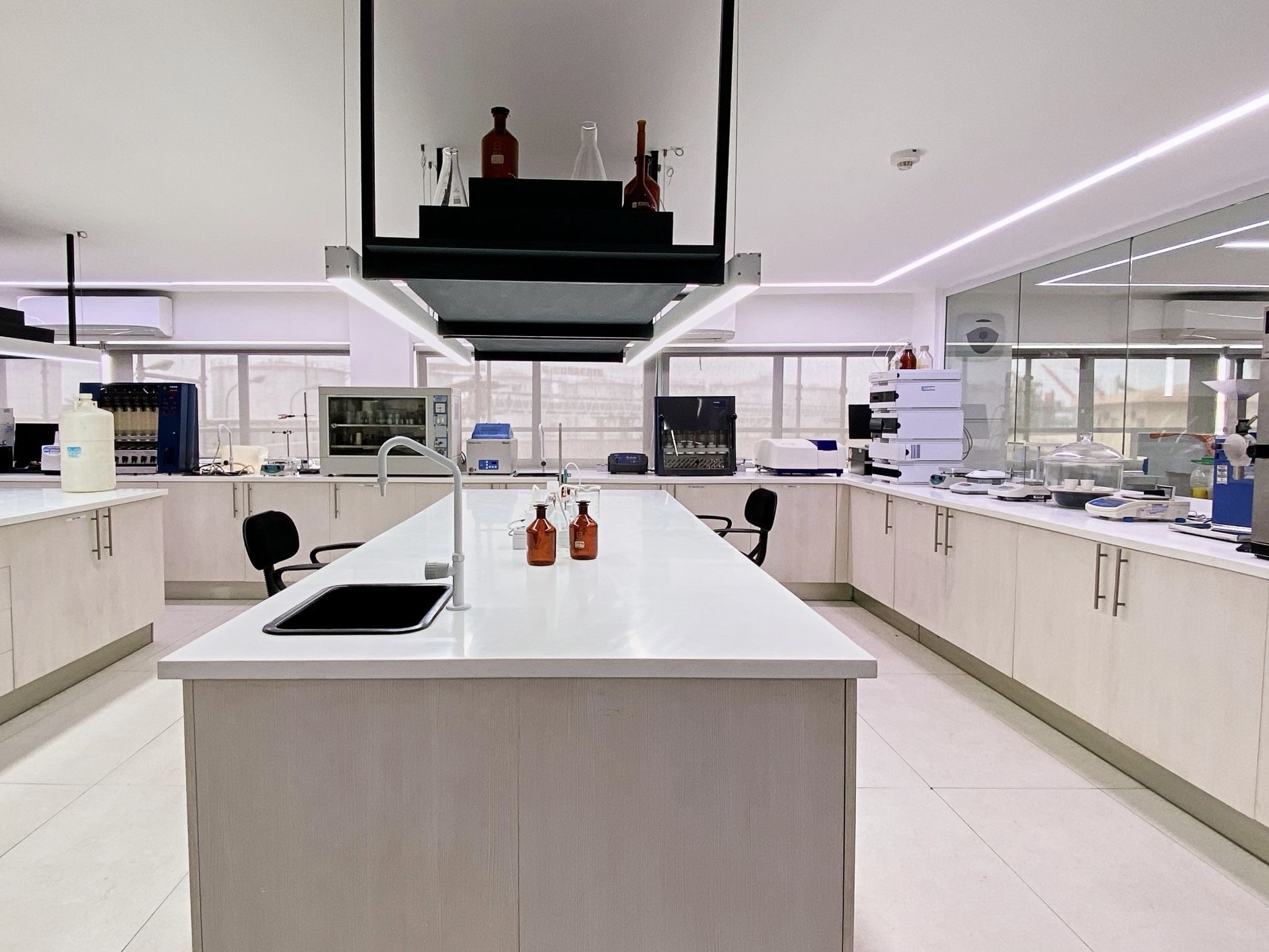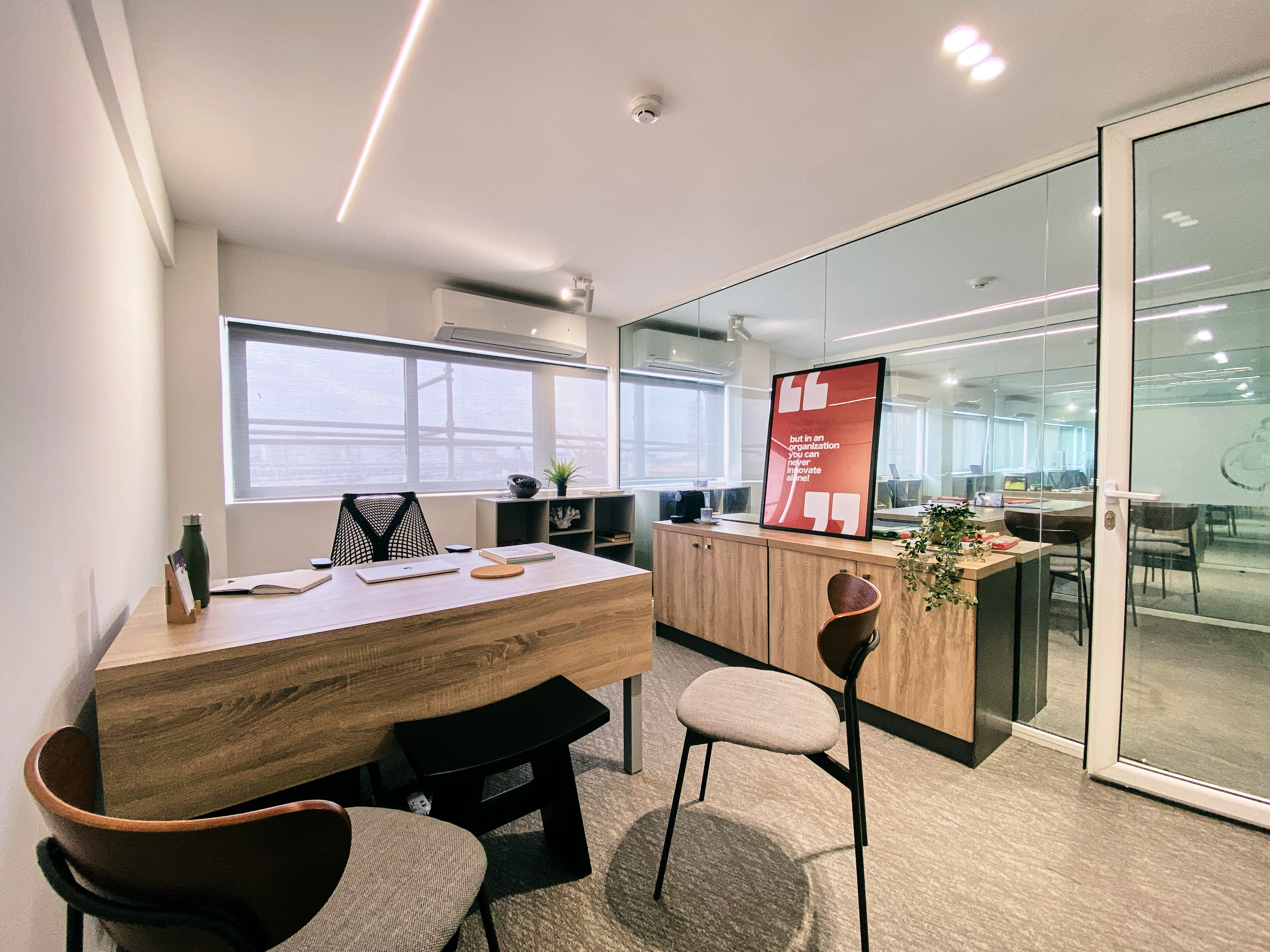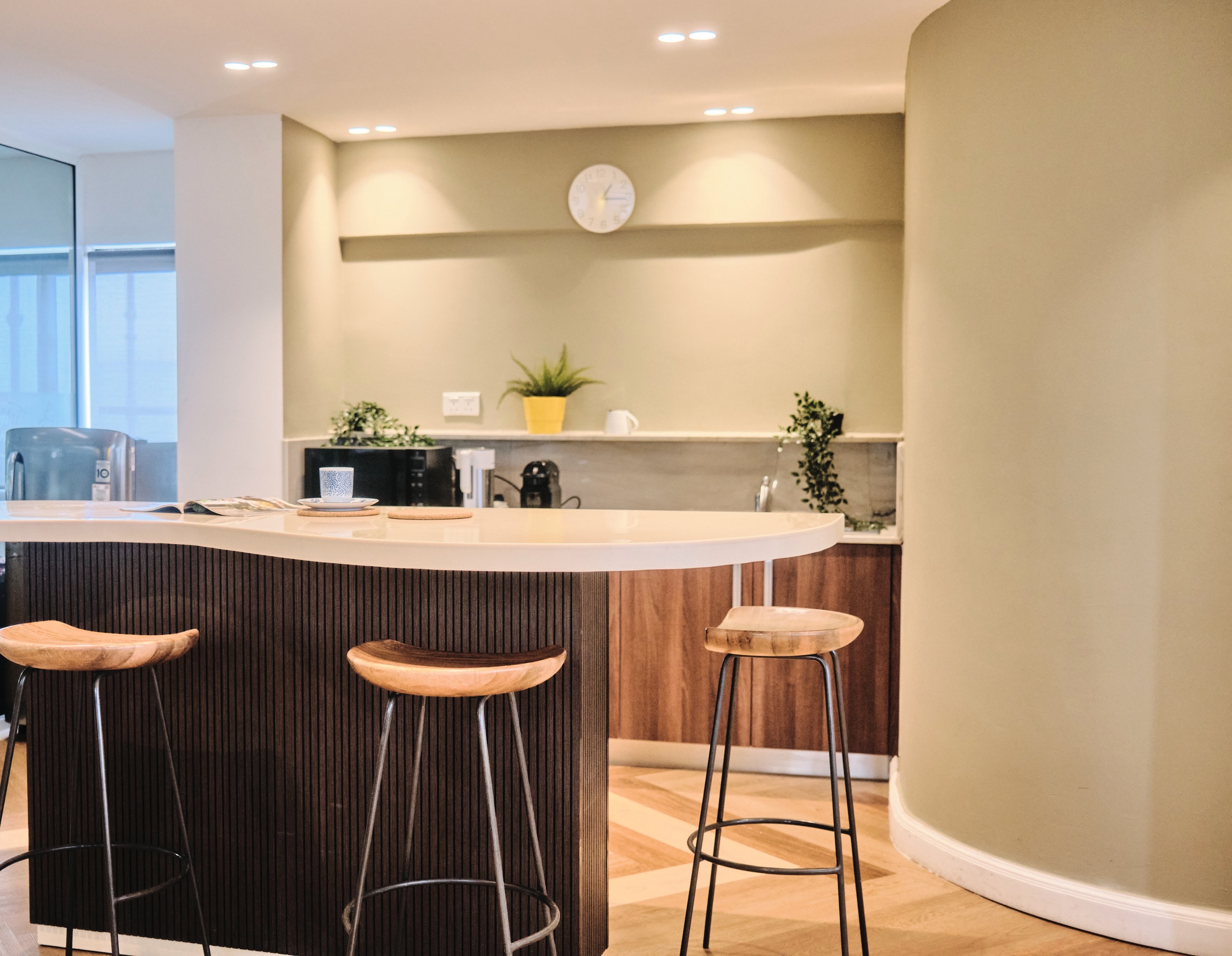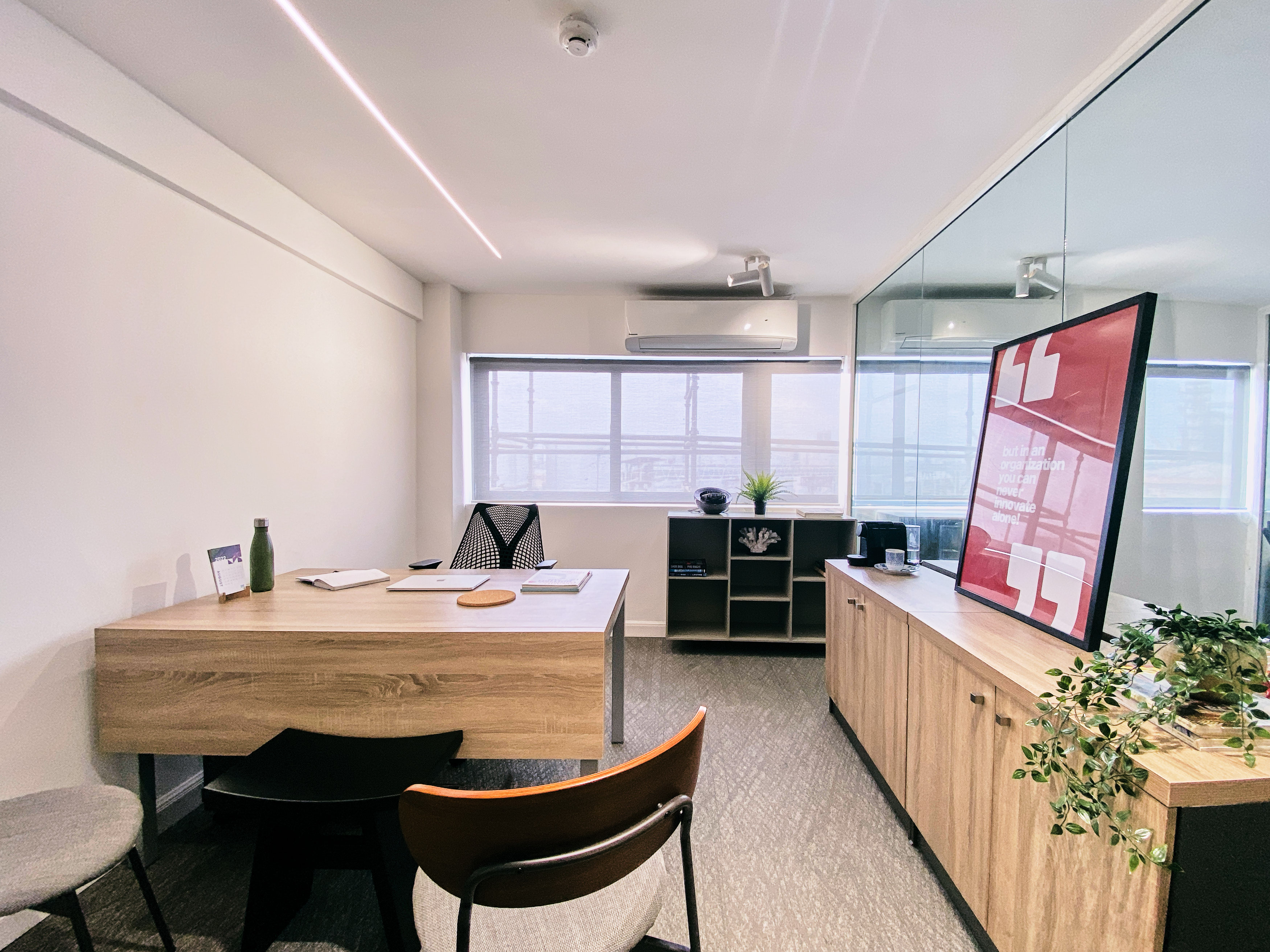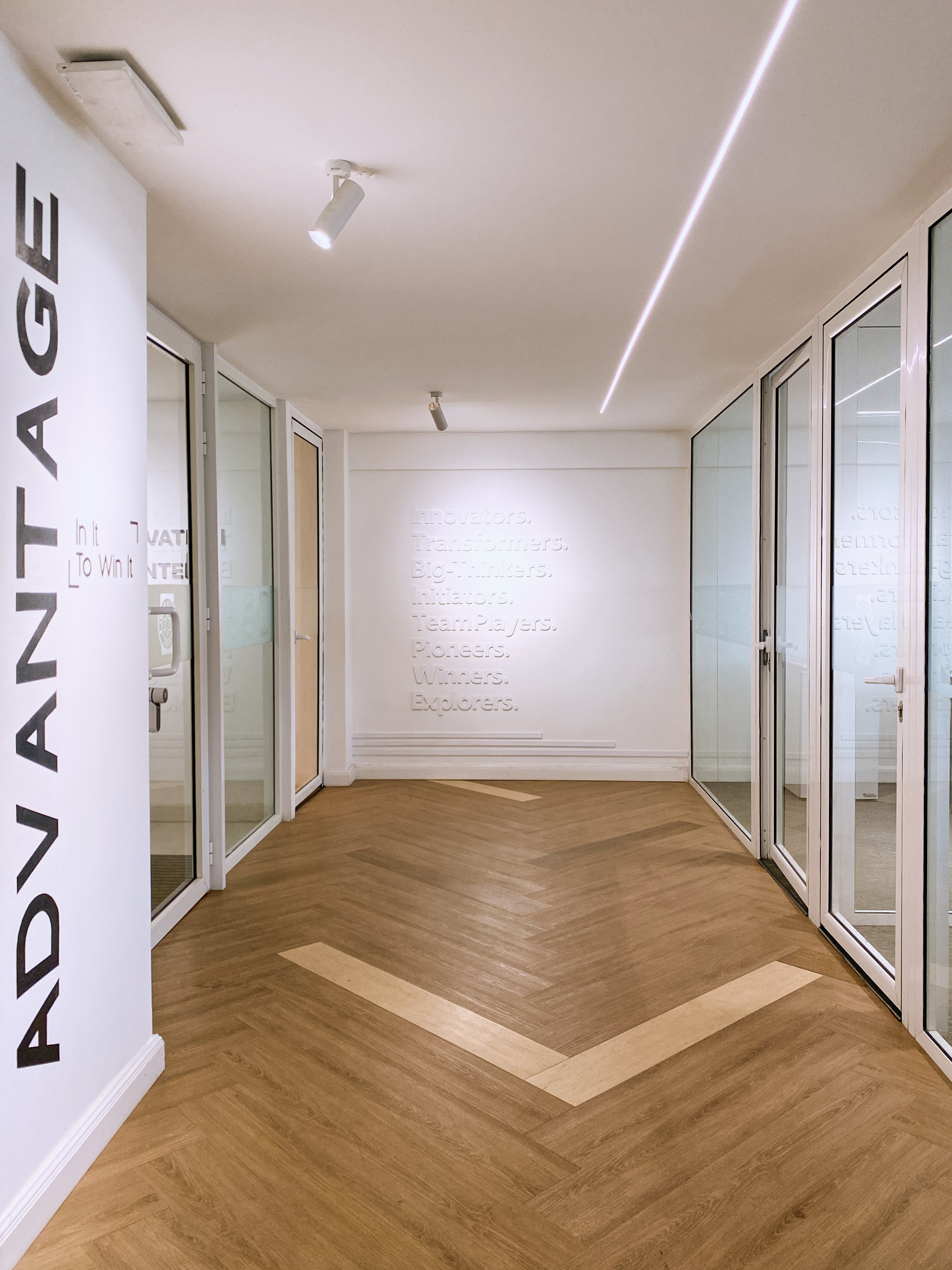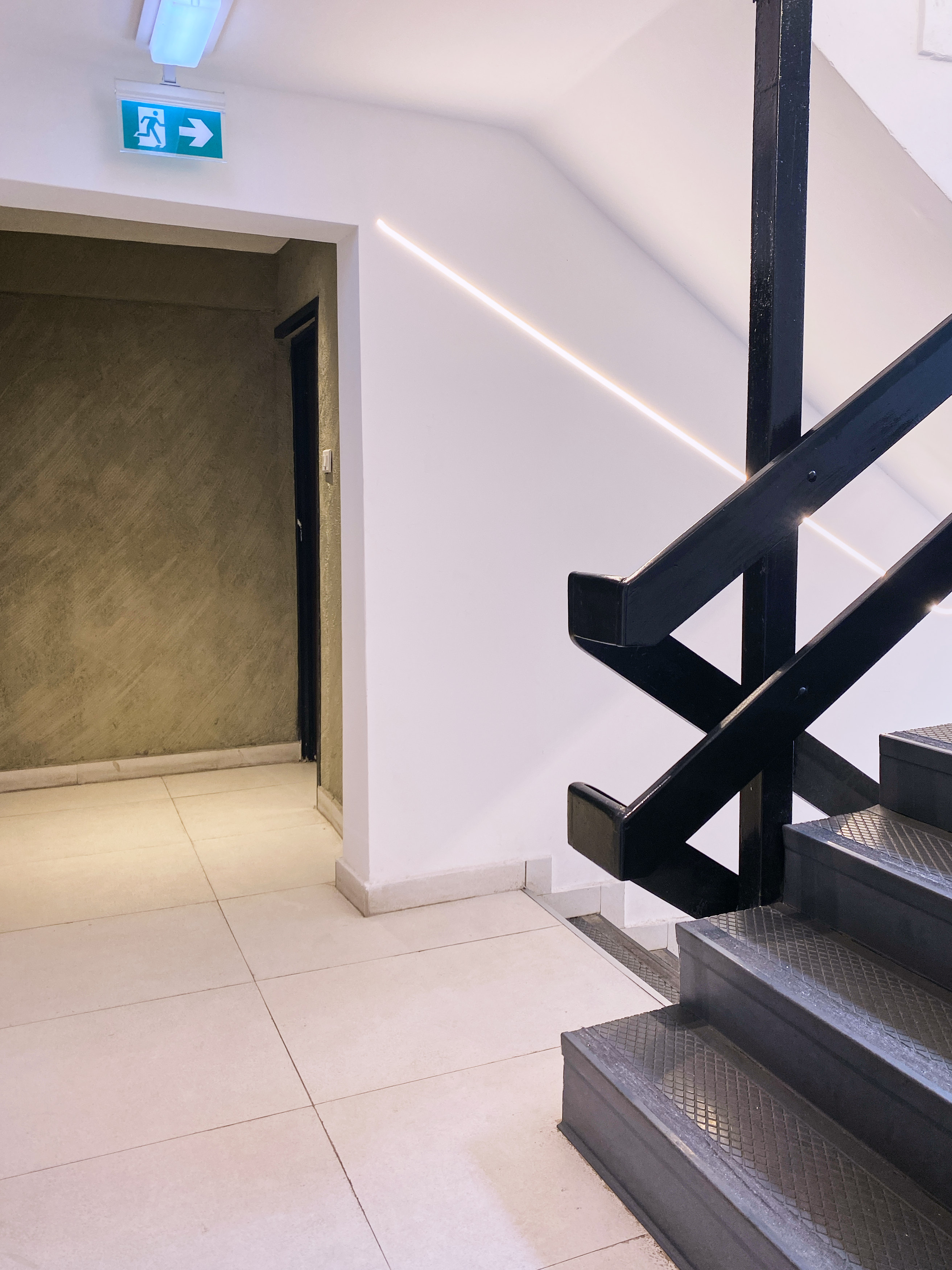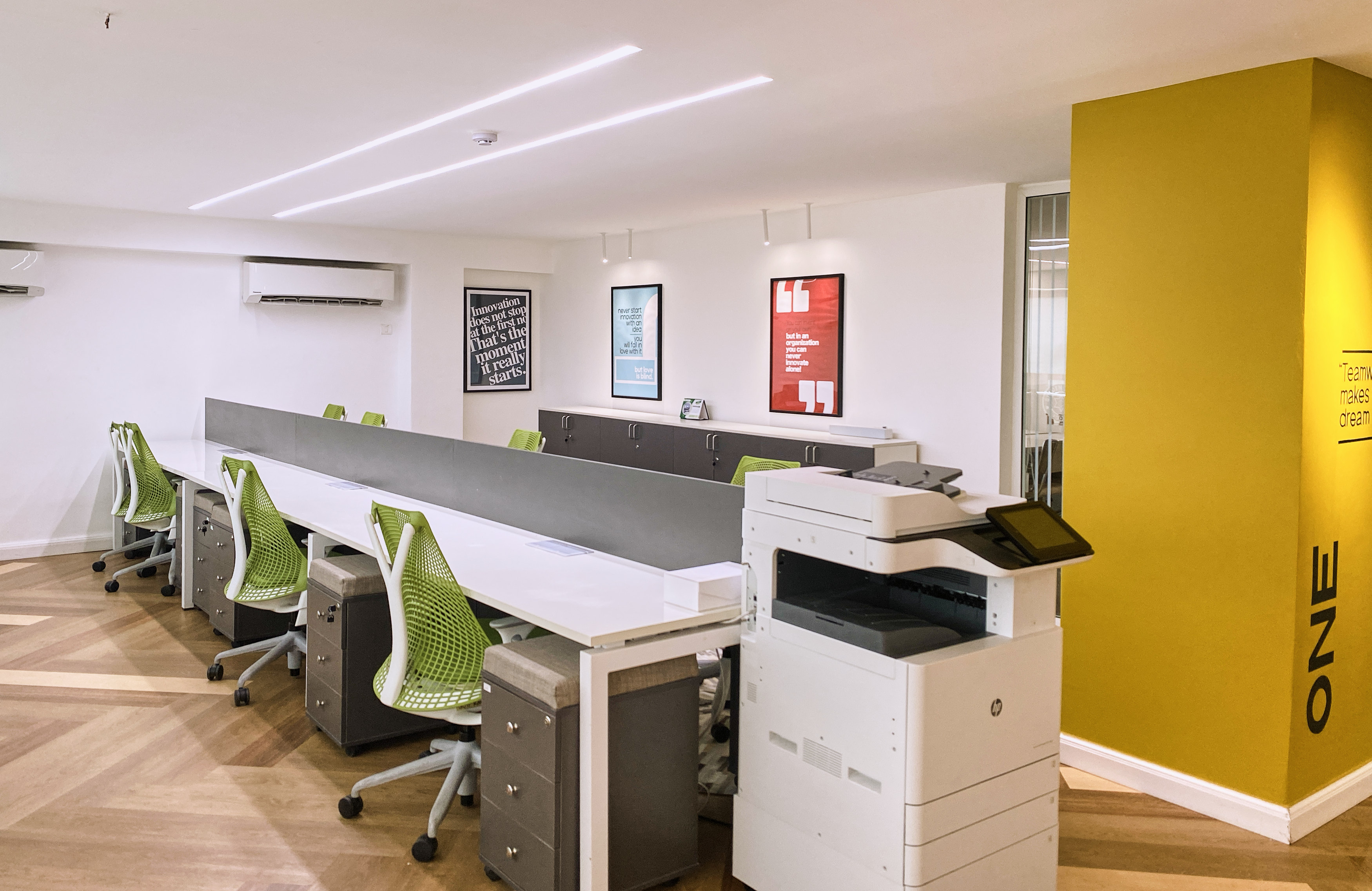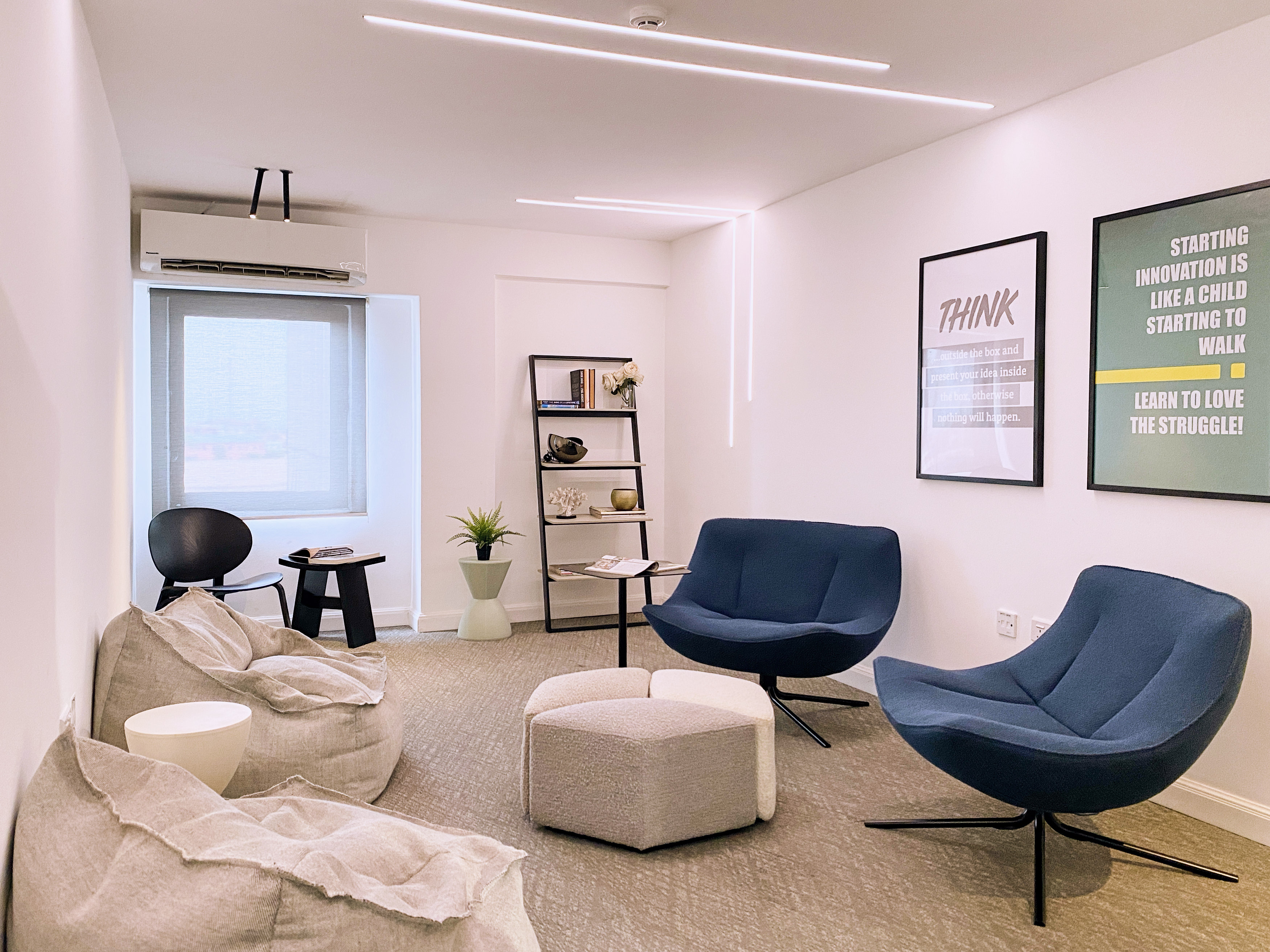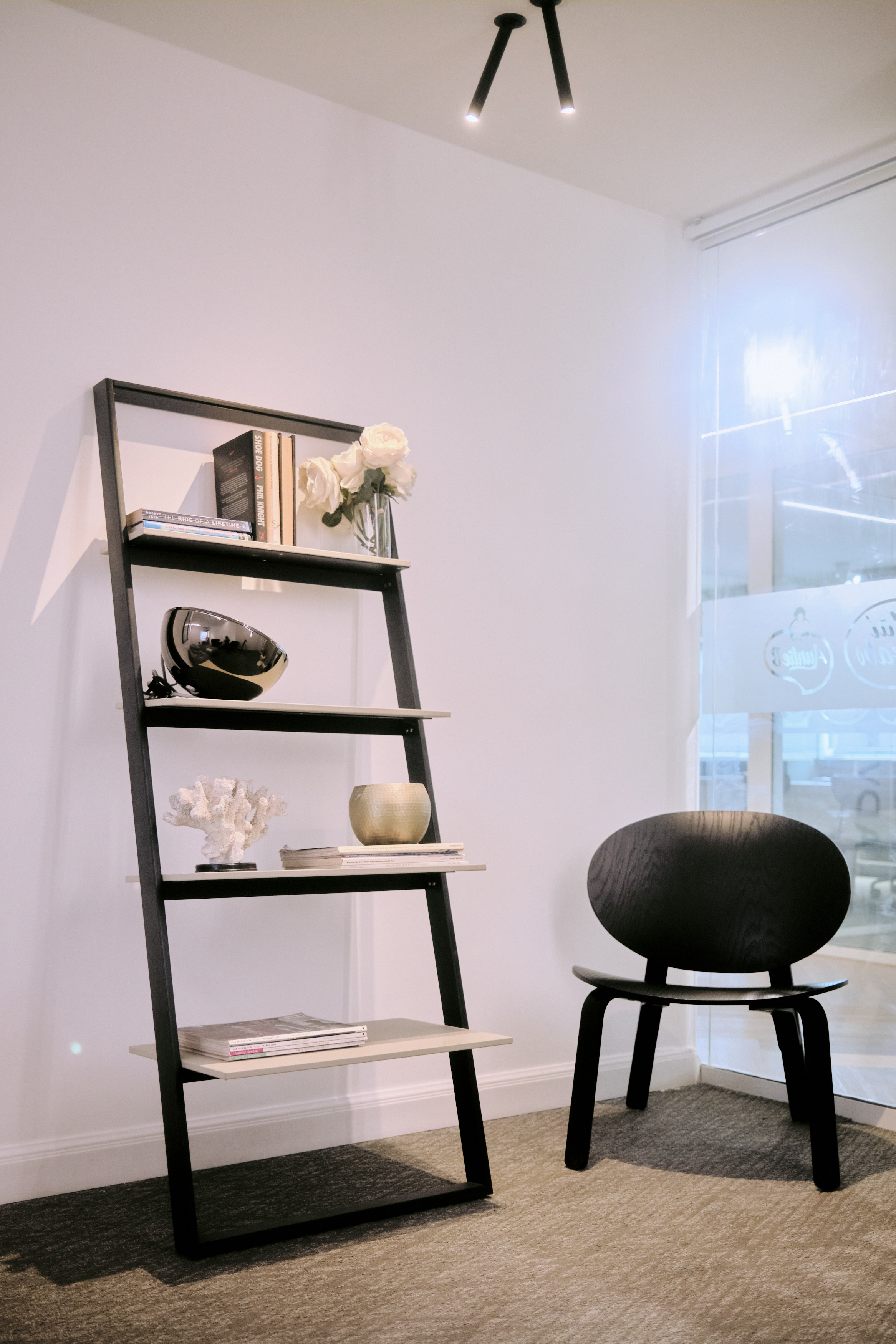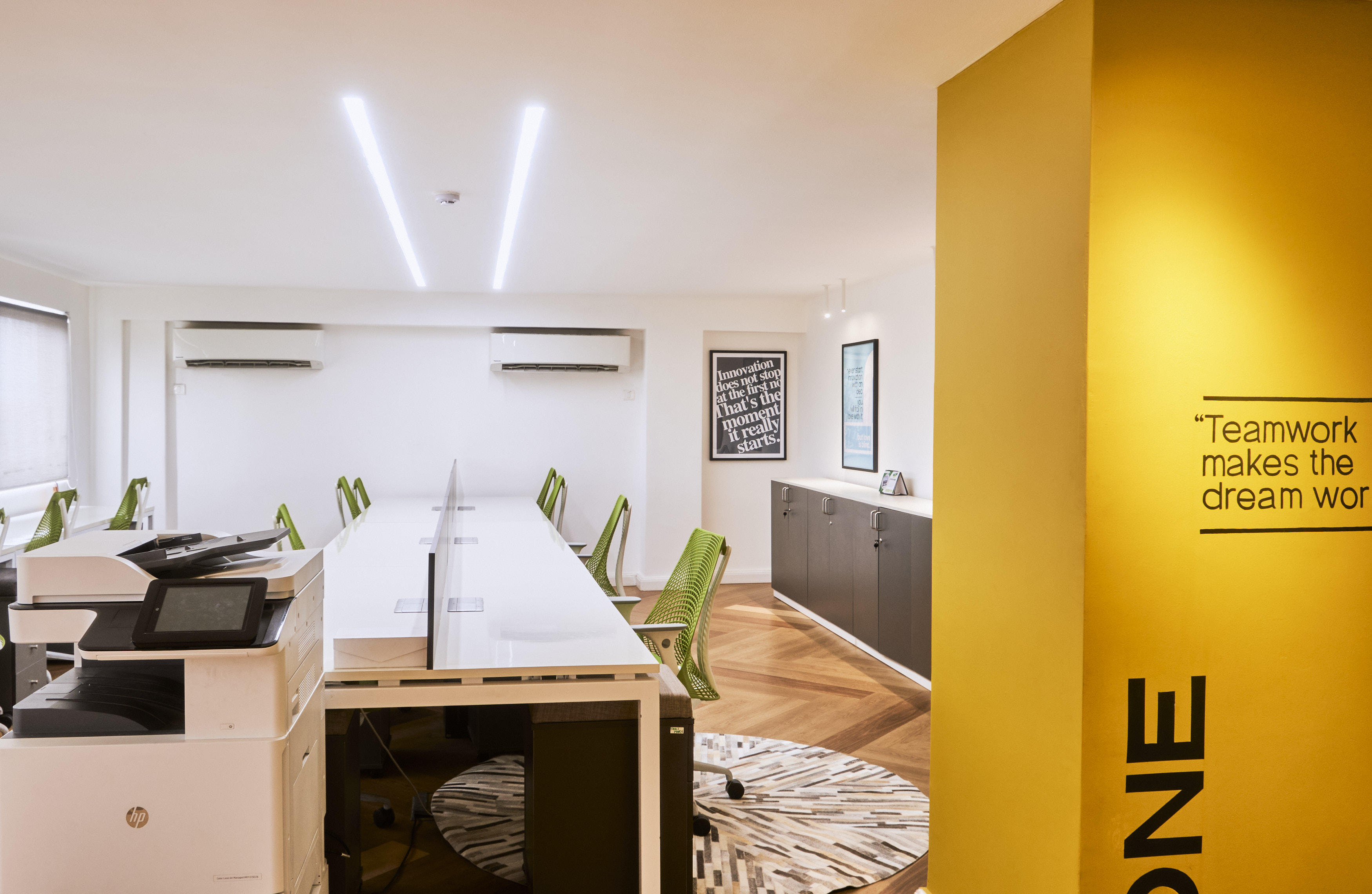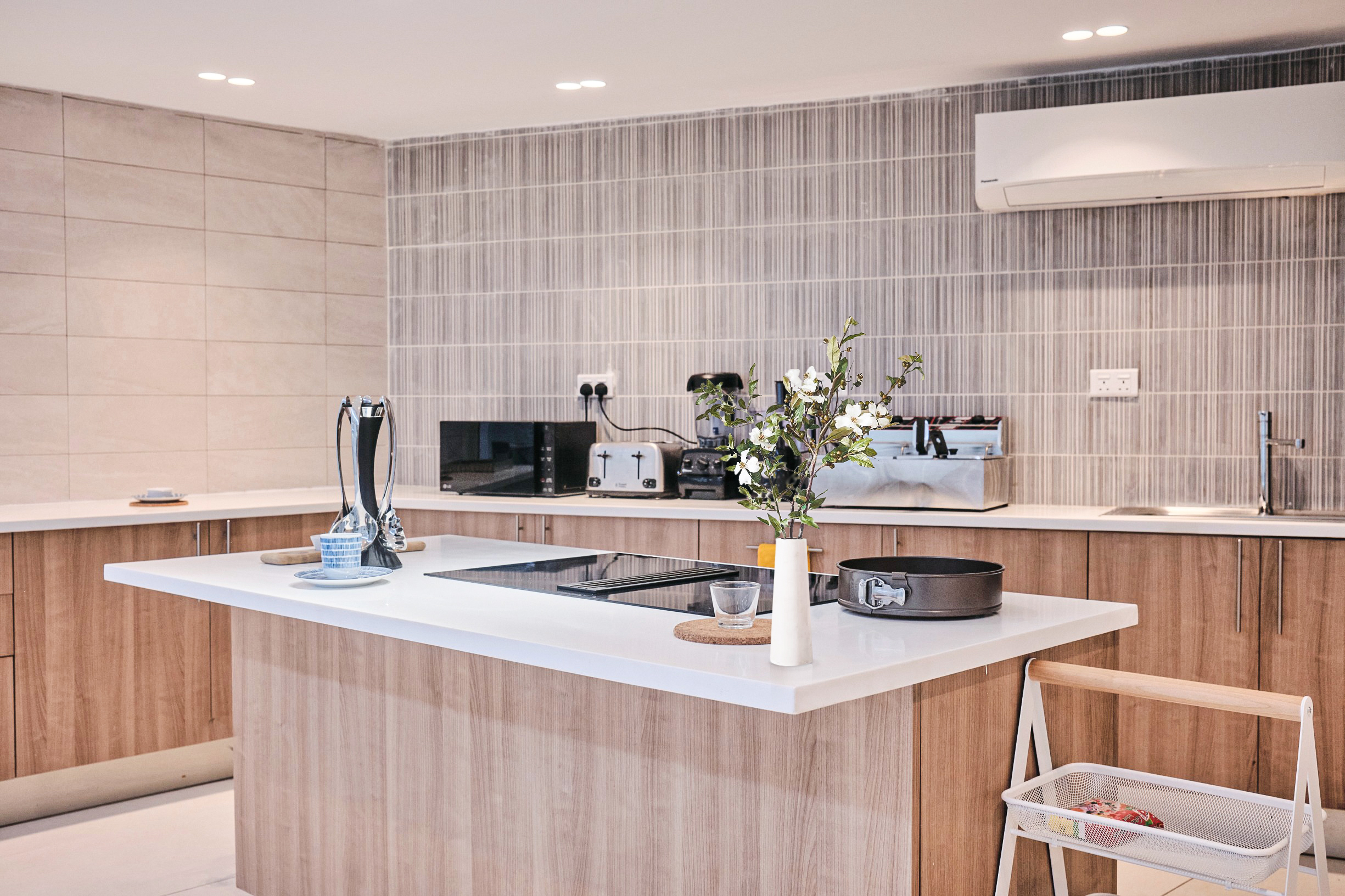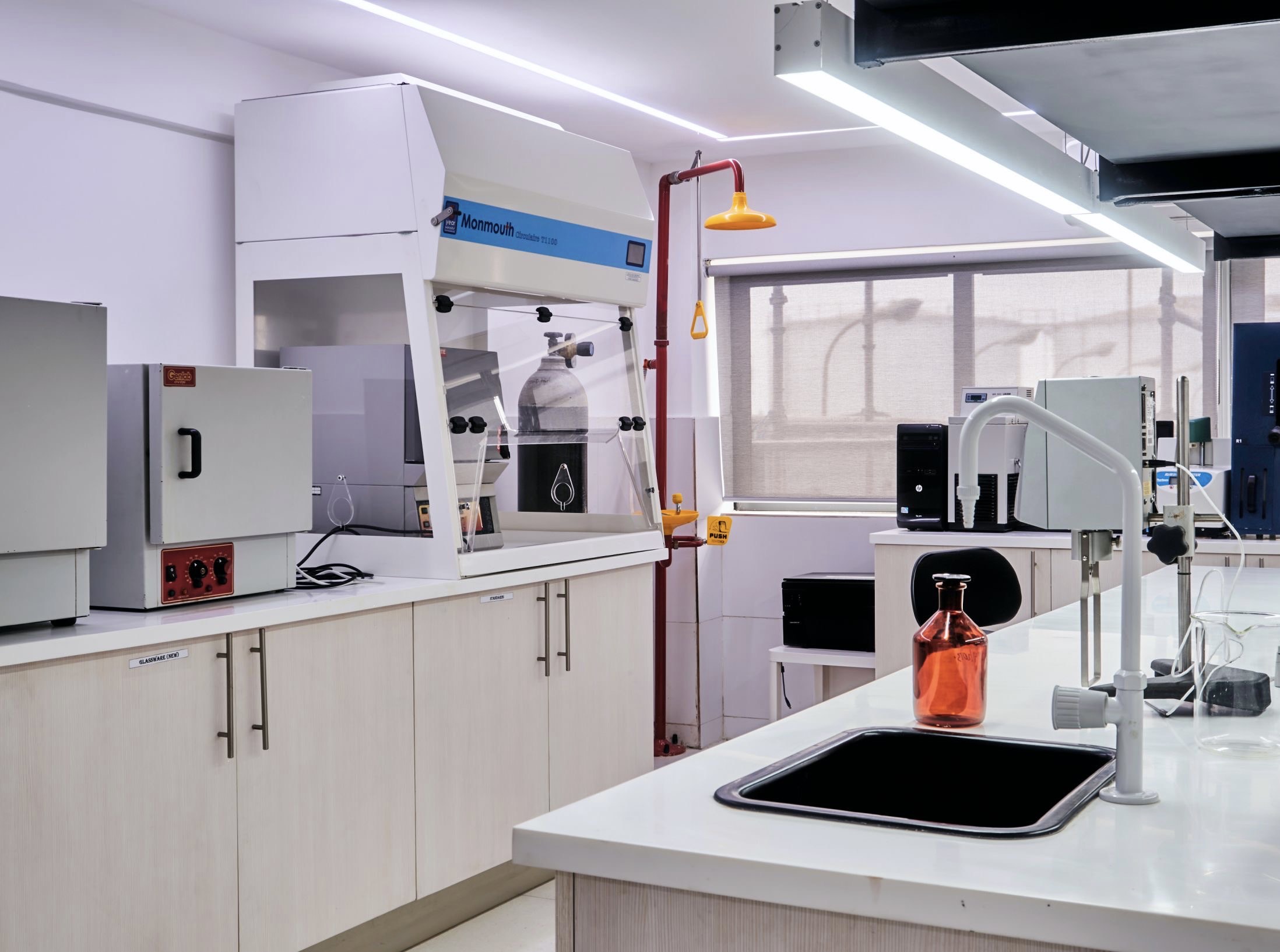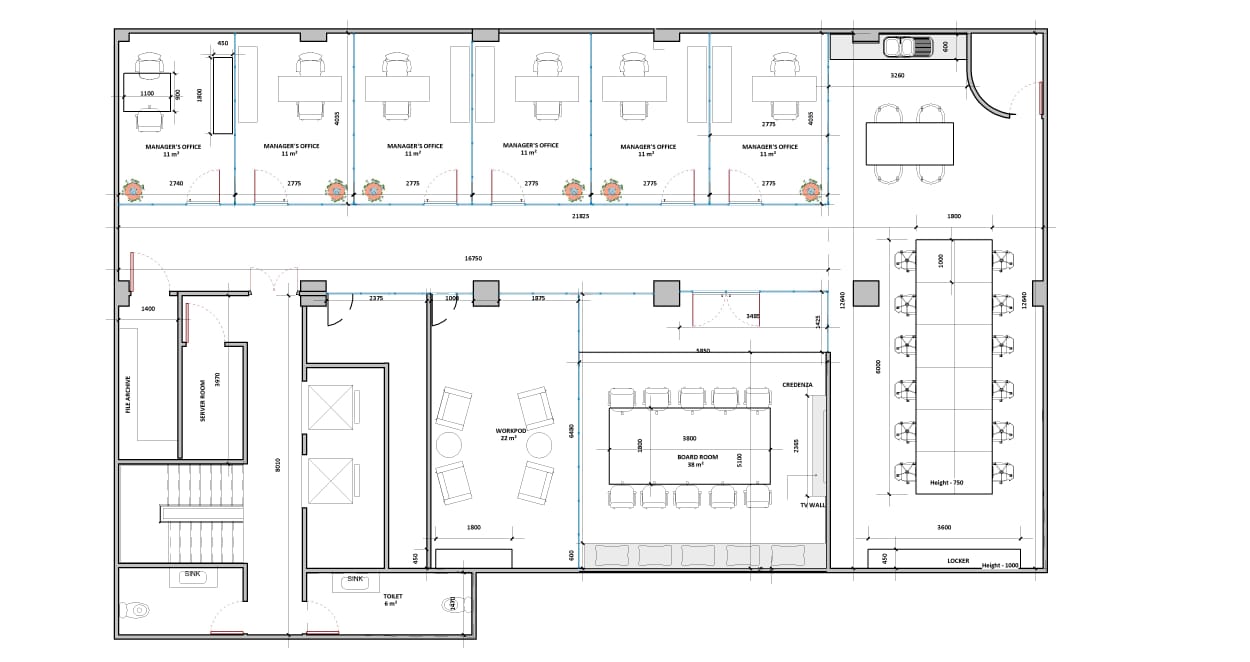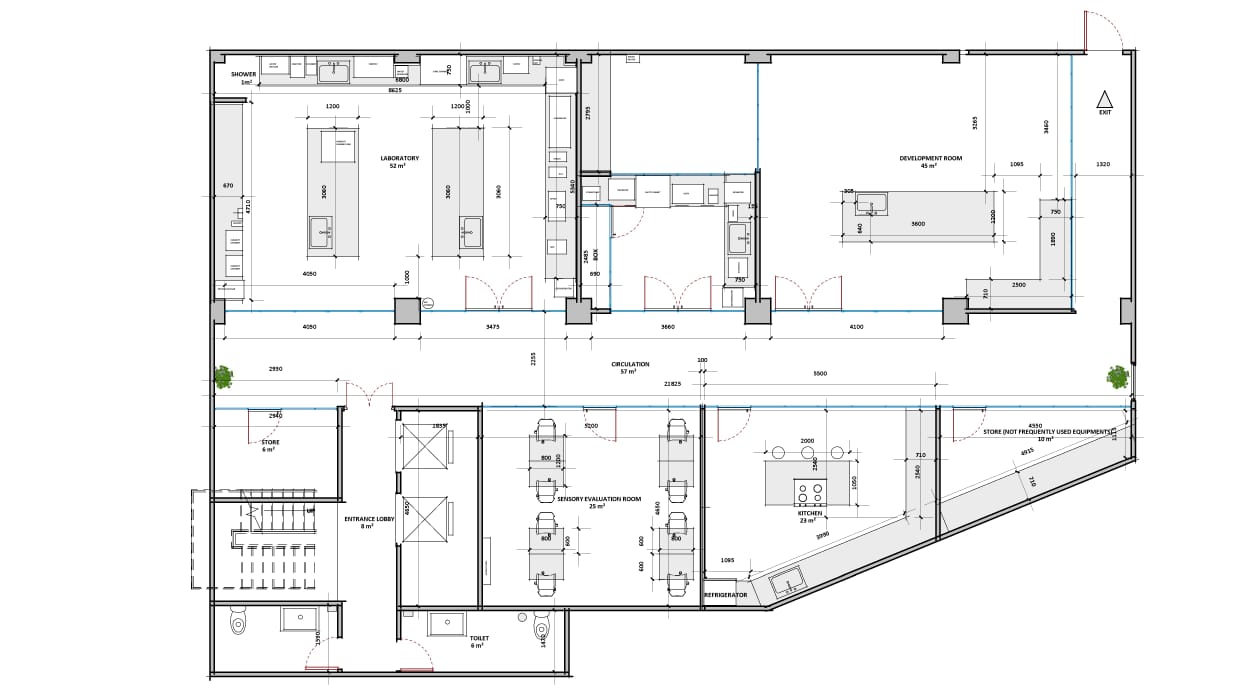 We were asked to redesign the innovation laboratory of Flour Mills of Nigeria within an existing building in Apapa, Lagos, while being mindful to not obstruct the circulation flow for the occupants of the other floors; the 600 square meter laboratory was spread across two floors in the building.
In an extensive renovation of the space, we had to work within the limitations of what was and challenge ourselves to approach the design with flexibility and preciseness.
We opened up the windows to bring in natural light and allow for unobstructed views of the surrounding environment. This singular act was transformative in how it opened up a once seemingly closed space and how one begins to appreciate the structural intricacies of the building.
The laboratory has private offices for the senior level staff, a 250sqm space earmarked for the laboratory, a boardroom and work pod for casual meetings and an open plan work area for collaborative work, creating layered experiences  as you go from point A to B. 
With the new design, we successfully created an environment where the lab scientists and product managers can continuously find inspiration and collaborate effectively.