Acceptance. Transience. Simplicity. Imperfection. Ingenuity and Natural are some of the words that best describe the Japanese aesthetic principle Wabi-sabi. 
Wabi-sabi is the ability to perceive beauty in its essence i.e natural form. Not doctored or repaired but just as it is. The style is natural, lived-in, effortless, and, most importantly, perfectly imperfect.
Though wabi-sabi has only recently gained recognition as an interior design trend, the philosophy itself has roots in ancient Japanese culture. Dissected, 'wabi' simply refers to a sense of understated rustic elegance, or natural simplicity. On the other hand, 'sabi' pays ode to imperfection and seeing beauty in the flaws that come with age. Together, wabi-sabi is about seeking out authenticity, and finding joy in the way things are instead of the way they should be, hence acceptance. This acceptance doesn't signal failure or defeat, instead it reflects our contentment and zen state.
Objects should not be glossed over in a bid to repair or hide its flaws and supposed imperfections; this would assume it's in a faulty state or it needs to be fixed. Wabi Sabi celebrates and embraces these imperfections as it tells a story. Inherently, it understands that beauty is fleeting and so we must see this concept of change as a constant because that in and of itself is the real beauty.
Handmade pieces may have tiny flaws and blemishes, but this all adds to their charm and character.
An example of Wabi-Sabi is seen in the art of "Kintsugi: the Japanese art of repairing broken pottery by mending the areas of breakage with lacquer mixed with gold, silver, or platinum in powdery form in an effort to beautify but not hide their cracks."
Kintsugi or gold splicing is a reflection of our lives showing that we are all fallible, prone to error and have vulnerabilities. Our scars and wounds are a telltale of  what we've been through and how we are survivors. Telling these stories to people who care about us brings about a kinship that would ordinarily not have been until we opened up and felt at ease doing this with a person or people. Same applies to our possessions. We cherish and place more value on items that have aged well and have been passed down from generation to generation. 
Kintsugi, Shibui, Mono no aware, Higashiyama are some of the many expressions where you can find the wabi-sabi principles and philosophies.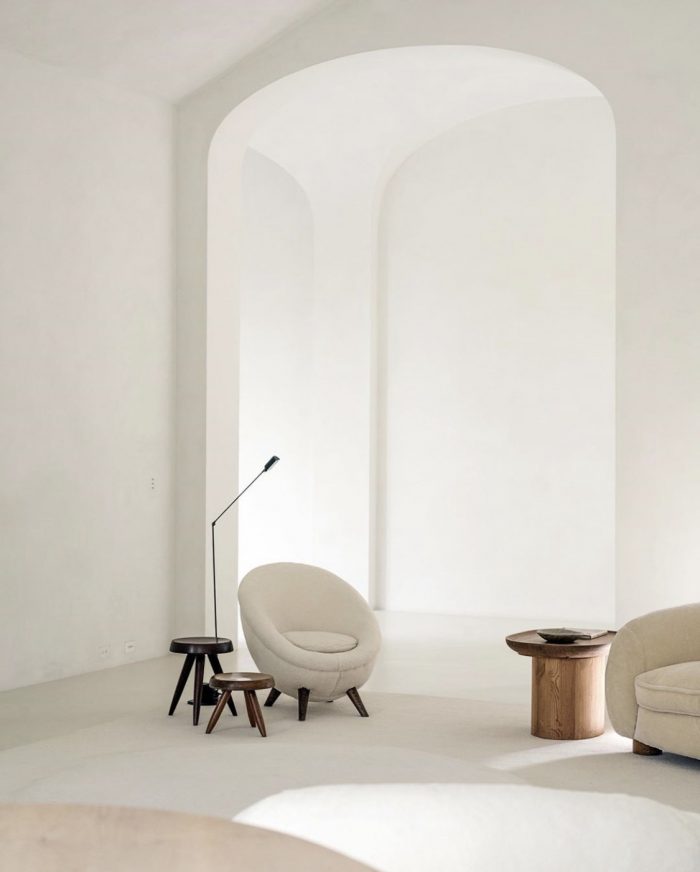 Some notable designers including Axel Vervoordt- whose design for Kanye West and Kim Kardashian's home was featured last month in Architectural Digest- and Tatsuro Miki have adopted wabi sabi and are known for their use of natural and honest materials in their work.
Like wabi sabi, this post is not perfect but that's the beauty of it.